This post has been a long time coming - so long in fact you may have forgotten where I started. I posted all about finding photo print perfection everywhere about 2 weeks ago in my
Finding Everywhere
regular post (soon to be more regular again). Then about how you can Appreciate or Emulate it,
Decorate
or
Celebrate
with it, and now finally get ready to Titivate.
The reasons it has taken me so long are related to family winter colds, garage roof removals in preparation for renovations accompanied by the wettest Sydney weather in months, no years, and more relevantly the enormous amount of amazing photo print fashion I found.
I have been really drawn in by the photo print look and the opportunities digital printing on fabric presents. I have been searching through some amazing designs and collections and have been finding it hard to edit it down for you.
I am by no means a fashionista, and some of these are not that current as fashion is meant to be so very now, now, now, but with this selection I am more drawn to the beauty of the items themselves than thinking that, some of them at least, are realistically making it to my wardrobe anytime soon. They are however stunning and or clever and really do take me on a journey.
Here are some picture perfect fashion pics I picked for you
The above is from the runway show of fashion designer Pedro Lourenço. The escape into it quality of this top is breathtaking as are a lot of the pieces from this 2012 collection which you can see more of
here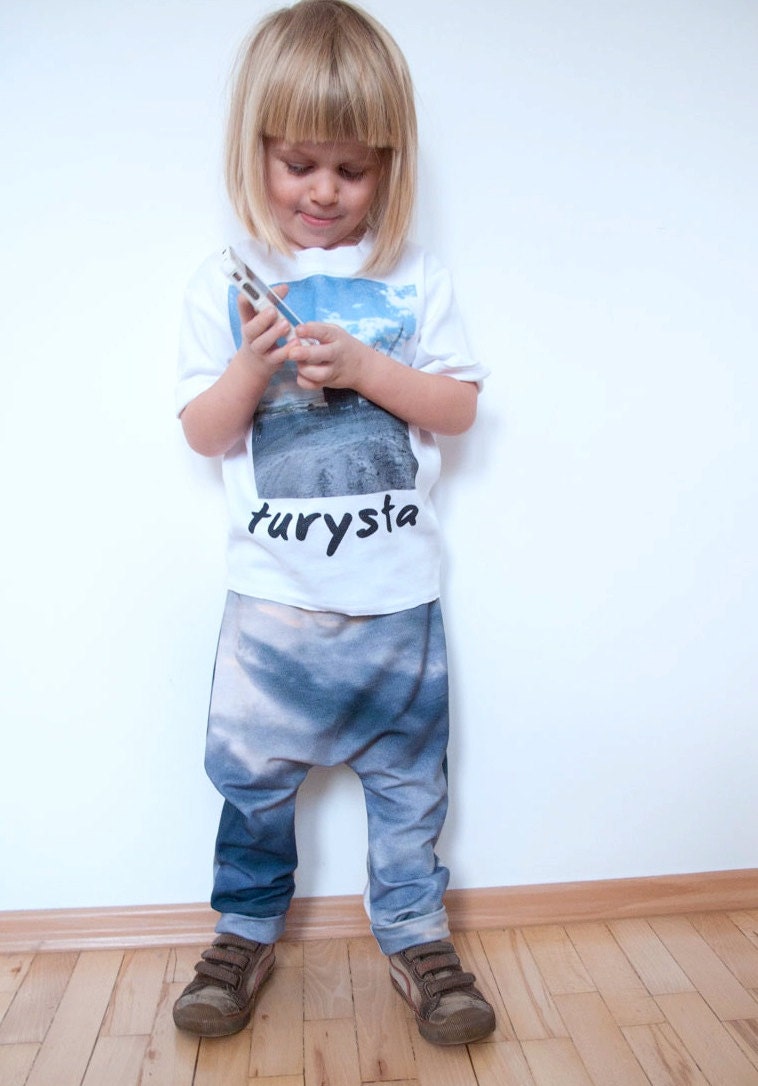 The above 2 images are from Etsy store
Dream Nation
. All their pieces are made from certified organic cotton and bamboo and digitally printed in Dream Nation own patterns. The top image is of a Hotel Sign skirt paired with an Old Route 66 top and the bottom is their kids Harem pant in sky pattern. I love the uniqueness of their designs and that through Etsy unique design is so accessible.
Another unique and clever store I found via Etsy is
How very Dare
. Their style is so very bold, graphic and strong. The pictures above are from their Trash to Treasure and Skate or Die ranges.
It seems 2012 was a big year in photo print fashion so maybe I am a bit behind the times but from what I have seen it is not going anywhere soon. The above skirts are from the surprisingly beautiful 2012 collection of
Karla Spetic
. The surprise is in just how beautiful these simple urban landscapes become when cut and framed as fashion pieces. I recommend looking over the rest of the collection as the colour, image, cut combination is lovely.
The surreal presentation of this
Nowhere
collection by Milan based fashion label Marios shouldn't put you off from the 'not off the peg' beauty of their work - I hope you enjoy. The video is an especially bizarre little journey in itself.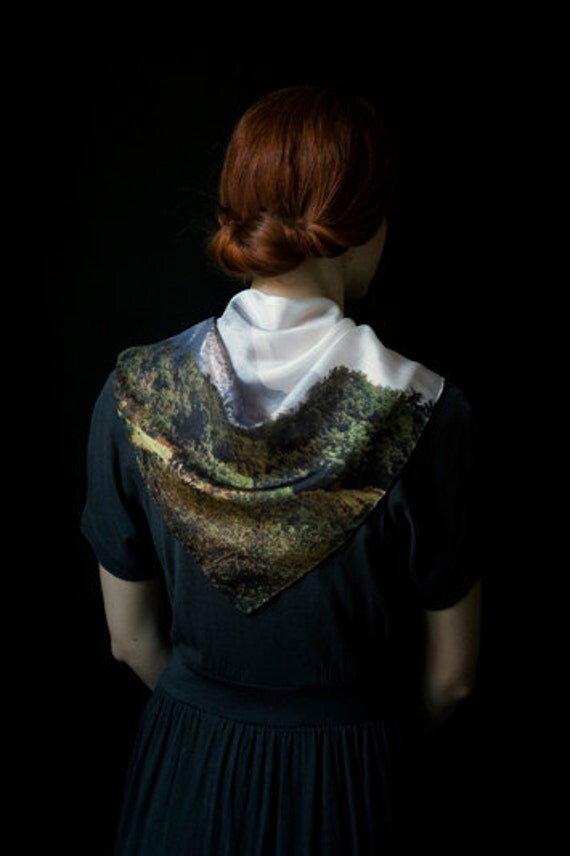 Lastly this silk scarf is by
Las Coleccionistas
, also via Etsy, and is from their Sierra limited edition collection printed with original photographs. It is stunninngly beautiful but also deserved a special mention for the beautiful box it is delivered in featuring a copy of the photograph and information on where it was taken.
So there it is a collection of picture perfect ways you could Titivate. Not my usual style but fashion taking me places I didn't expect. Wearable art is really what fashion is all about so express yourself, and in these instances, the photographer too.