Bringing the 'rock' into your life is not always easy or soft and cosy, especially indoors - but there is a way - fake it with felt.
Here are some of my favourite felted rocks - big small and floor.
First are stone 'cushions' and seat/lounges from
Livingstones
. They look like great fun but I can also imagine curling up and lazying like a lizard in the sun on the larger ones.
Below, outdoor felted boulder cushions by designer
Ronél Jordaan
. They are resin covered for protection. At first I found these strange, why would you not just have the real thing? I then thought through all the logistic and environmental issues and realised they are quite the practical, and aesthetically pleasing, solution. She also makes indoor cushions
and rugs.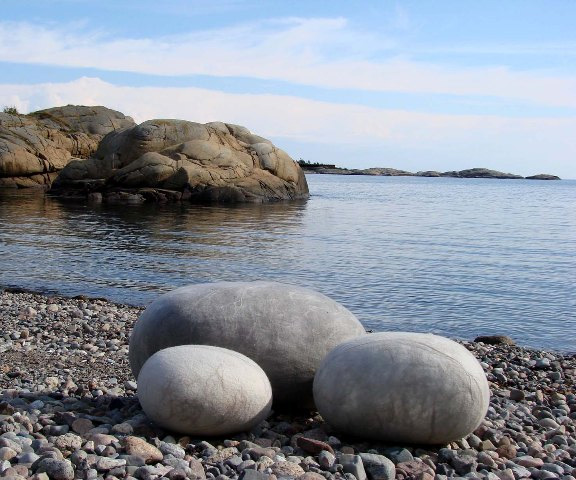 Below is a woolen felt Pebble carpet that can be made in custom sizes and colours by designer
Ksenia Stanishevski
of 2Form. Imagine the massaging quality of this underfoot.
There are more beautiful cushions small and large in a range of colours via
fivetimesone.com
It seems rocks or pebbles are a favourite subject for felters as there is a huge range of mini felted stones available via
Etsy
- here are just some I would love to hold and display. I think they would look beautiful in carved wooden bowls on a coffee table, adding a cosy winter touch - they are also kid friendly, tactile and reasonable.
If you can't take it fake it and if you can't make it buy it. Felt rocks!